Chicagoland Deck restoration and Repair Near You
Contact us now to get a FREE estimate
Call Now
The deck is a great addition to any home. Households can spend the happy hours of their free time there. Guests visiting in the warm season also often takes place in the deck. The deck remains open to all weather conditions. Snow and rains, winds and blizzards have a great impact on the deck.
Our company in Chicagoland provides deck restoration services and ensures its long-term operation. Deck repair in Chicagoland is widely popular service.The entire outside of the deck must be protected from, water absorption, UV rays and mold. The walls can deteriorate, resulting in unnecessary damage of thousands of dollars if you neglect deck repairing in Chicagoland .
IK Home Pros offers professional deck restoration and professional repair. If you're looking for deck repair near you, then order our services, and be sure we consider all the remarks you tell us and achieve the best result.
A deck is an open or closed addition to the house. It is difficult to imagine a home without it. This living space seems to be specially designed to spend here warm summer evenings with family or friends. If desired, you can make a wonderful relaxation corner from the deck. But first, it is necessary to make a high-quality repair of the deck in Chicagoland and, possibly, change something in the appearance of this whole room.
Where to Start Repairing the Deck
If you will be glazing, it may be worth considering the option of removable windows. In this case, the room can be completely opened in hot weather, and closed in early spring or fall. It is very convenient.
If you're repairing a deck you can order IK Home Pros deck restoration company near you in Chicagoland. There are, of course, various design solutions. Our experts discuss all the issues with you and follow all your wishes. As a result, we find the most suitable solution for every customer. Our individual approach helps meet all customers' expectations.
Looking to improve your place? Call Us NOW! 7736762900
Magnificent Warranty
We're Proud to Suggest One of The Best Warranties in The Industry
Our Vision
If, for any reason, you don't love decking repair, we will come back and fix it for you — free of charge — until you are happy
It should be noted right away that the interior of the deck can be made in any style. Although it is better if the deck is a harmonious continuation of the home interior and combined with landscape design. The choice of deck design in Chicagoland depends on its type and the taste of the owners. And here you immediately need to decide whether your deck will be a place only for summer holidays, or are you going to insulate this room and conduct heating so that you can spend time on it in winter.
Often, a wooden deck only needs to finish the floor and the adjacent wall, because the main structure is a frame made of huge windows and solid wood, which actually gives this room a feature that distinguishes it from other rooms in the house.
To cover the floor here you need to use durable materials. For a summer veranda, it is a wooden decking made of cedar or teak, tiles or mosaics, artificial stone, and for an insulated terrace, laminate, linoleum and other materials used in the house are perfect.
In strict accordance with the finish of the floor, it is worth choosing the decor of the wall to which the terrace is adjacent. It can also be sheathed with wood panels or faced with artificial stone.
The ceiling in the deck also does not require any frills. We can offer an original decoration to the owners or follow their preferences. If the flooring is made of artificial stone, then the curbs around the perimeter of the deck will be more appropriate. They will be the ideal base for the windows
The interior decoration of the deck also depends on the pieces of furniture and its area. In fact, the deck can be considered a second living room, which should contain a cozy sofa, several armchairs or chairs and a table.
Usually, wooden or wicker pieces of furniture with soft pillows and mattresses are chosen for the deck, which are well suited for summer vacations. However, if the room is insulated, then it will be rational to use large sofas.
Why Elgin Residents Prefer IK Home Pros
Our deck restorators are highly demanded because:
Materials of Premium Level
Our renovators are using premium tools and materials
Magic Warranty
The magic of warranty is its working for 6 years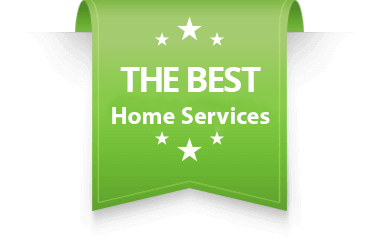 Friendly Workers
Our workers are friendly. You can easily become a member of our team and renovate your home with us
Accurate Work
We implement projects of any difficulty as accurate as possible
General Office
Address
4654 w Barry ave
Chicago, IL 60641
Operating Hours
Mon-Sun: 8:00 am – 10:00 pm