Arlington Heights Exterior Painting Company
Contact us now to get a FREE estimate
Call Now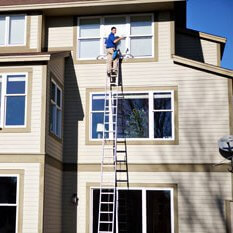 A facade is the name card of the house. It makes the first impression on visitors and pleases the homeowners with its appearance, motivating them to get back home with pleasure. When selling a home, homeowners should consider that the buyer could make a first impression of the real estate item by the appearance of the facade.
An exterior of the house is very important, so the exterior painting service in Arlington Heights is very actual. It is worth noting that the exterior painting company in Arlington Heights is a good way to not only give the house some aesthetic advantages but also to prevent its destruction.
Exterior painting is not only aesthetics. It also prolongs the life of your home and increases its market value. A house that looks aesthetically pleasing, which is resistant to damaging effects, costs a lot more. This is justified because it will be in use much longer.
Arlington Heights painters who work for our company will provide excellent results, taking into account all the wishes of their customers. Painting a house in Arlington Heights is easy when a professional team supports you.
We will carry out all the necessary preparatory work and start painting when everything is pre-prepared.
Neither heavy rains, nor snowfall, nor even sharp differences in temperature could destroy the facade of the building if the exterior painting is done properly. Thus, the house will stand for years and will live in perfect condition.
Looking to improve your place? Call Us NOW 7736762900!
Best Warranty
We Proud to Suggest One of The Best Warranties in The Industry
Our Vision
If, for any reason, you don't love your paint job, we will come back and fix it for you — free of charge — until you are happy
One of Our Latest Projects
Our Exterior Painting Process
Why Our Customers Choose Us?
Different exterior painting companies have different offerings. Our company is ruled by core point: a customer should be pleased and happy. That's why we use:
Premium Class Materials
Our exterior painters can use only premium materials which they are provided. If you are interested in hiring exterior painting contractors in Arlington Heights choose our company, because we not only buy best materials but also cooperate with best workers.
Warranty
Our warranty is really fruitful. We are sure that everything we do is great. It allows us to offer a long-term warranty which works for six years.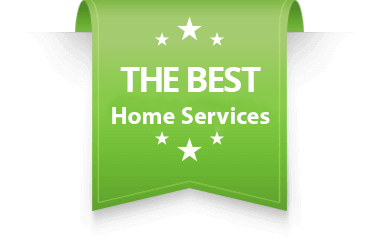 Preferences of our Customers
All the preferences of our customers are taken into account. If it happens you dislike some fragments of our work, we easily remake them. It's important for us each customer who takes our services will be happy.
Professional Solutions
We have ready-made solutions to all your problems concerning exterior painting. It's not up to you to think over how to perform exterior painting. It's our job and our task, sorely on us and be sure to gain the best results.
Don't doubt, your house will look perfect after our painting.
General Office
Address
4654 w Barry ave
Chicago, IL 60641
Operating Hours
Mon-Sun: 8:00 am – 10:00 pm