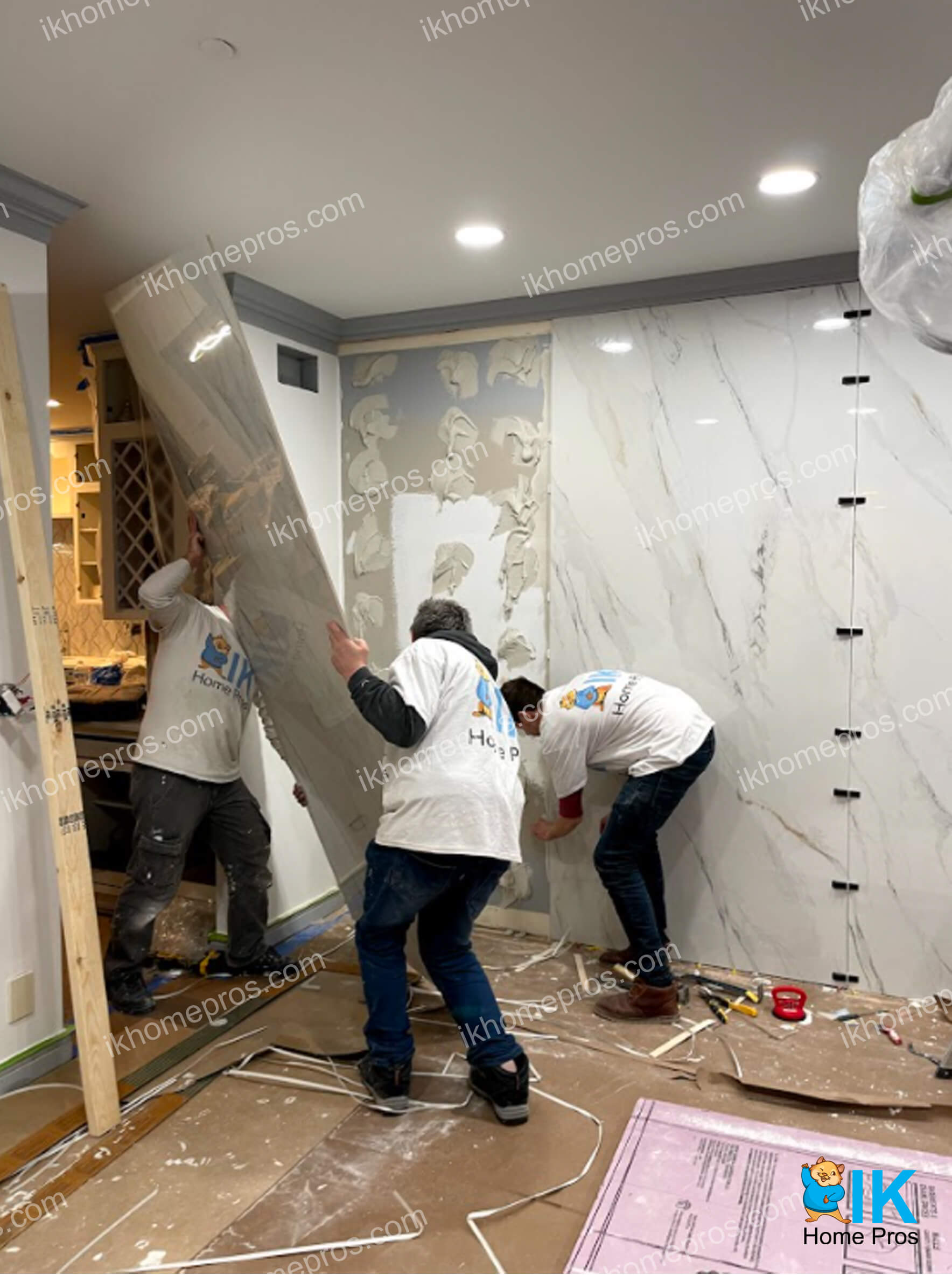 When people think about renovation most times they imagine the neat and pleasant final look of their houses. However, while dreaming they often miss the biggest part of the renovation process itself. That's why they might fail when they face some challenges and decide not to change anything at all. Though, that's a simply wrong approach. The thing is that renovation starts long before you'll open your toolbox. You definitely need to think through several points before you even order a single item in the hardware store online.
What's your goal?
First of all, you need to figure out what's your global goal. There are two variants. First, you'd like to better your residence for yourself. Second, you want to add value to your house and sell it successfully. When you do a renovation for yourself the measure is your taste and budget. As a result, you could
easily experiment with colors, textures, furniture, reduce or expend living space as you like.
However, when your goal is to increase the value you need to weigh up much more aspects. To start with, you shouldn't concentrate on the walls' color or furniture style. Examine your house regarding the problematic areas. For example, checkup the roof and basement for mold issues. Cheap remodeling could die down the final price of the house when basement renovation will add up to 15%! Secondly, you could undertake some measures to lessen the house maintenance. Think about the installation of a water filtration system or energy-saving events. Nevertheless, do not underestimate the walls rebranding. Freshly painted walls could add your house up to 3% of the value. Though, don't get carried away with that. Remember, that buyers have their vision, so your duty is not to guess their tastes, you have to make your rooms look bigger and brighter.
What's the final look of the project?
When you've determined the general goal, it's high time to think about the more specific aim of the project. Do you want to change the design of the room/house or to expand the living space? As a rule, no matter the house size, people always lack space. That's why the idea of living space enlarging once came to the head of every homeowner. So, if your remodeling project pursues this goal, there are several options. First of all, you could make some rearrangements in the rooms and probably change furniture and wall color to visually enlarge space. Secondly, you could build an additional area from the scratch. Though, it's quite an expensive project. Moreover, you could remove a wall and unite rooms to make the larger one. This task actually requires a permit. What's more, you could remodel your basement and make a living area out of it. For example, "walkout" basements could be perfectly remodeled into a guest's bedroom or additional bathroom.
Is your project legal?
You are a master of your house and probably you could do whatever you want behind closed doors, but it shouldn't contradict the law. The same thing is about renovation – it should be legal. Below you'll find the shortlist of renovation works that require permission.
Any projects concerning demolishing load- or non-load-bearing walls;
Shifting house's roofline;
Changing electrical wiring;
Building additions from the ground-up including driveway, garage, or even swimming pool;
Replacing windows and doors;
Installing fence higher than 6 feet.
However, you could paint walls, change the flooring, replace a sink, kitchen countertops, or some appliances without a permit.
More precise information and permit prices you'll obtain in the local permission office.
Is it the best time to start the renovation?
The timing is an extremely important part of every project, especially renovation. It should take into account the following things:
the season of the year and weather conditions (vital for painting and roof works);
projects plan (e.g. waterproofing should be done before the framing);
installation rules (e.g. drywall fixing starts with the ceiling);
materials, tools, or furniture purchase (e.g. there's no need to order a new coach before you'll finish the flooring);
family members' schedule (e.g. it's more convenient to make bathroom renovation when there is a possibility to move out for a while, which is sometimes impossible during the school year).
So, as you can see renovation includes many tasks and affects the ordinary lifespan, but thorough planning could reduce lots of stress and save money.
Do you have a detailed project?
As it was said before renovation consists of many tiny processes that could be easily forgotten. That's why before going to the hardware store and buying the most expensive and beautiful laminate and matte paint for the bathroom make a little research, think on the points written above and make an extremely detailed logical plan for your renovation. Believe, that a detailed project is 50% of success!
Did you choose suitable materials?
Without any doubt, laminate and matte paint for a bathroom is a total money waste! Nonetheless, thanks to a detailed plan you know exactly what you want and what materials you need. With the precise list of materials, you could go to the hardware store and here an assistant will help you to choose the best materials with suitable types, compounds, and features for your project. On the other hand, you could research by yourself. Even though it could take more time, it's still extremely effective as you won't be rushed and would be able to consider all the pros and cons.
Have you ordered samples?
Well, this isn't a question for the pre-renovation stage, probably, but it's still essential. The thing is that sometimes while remodeling you could focus on other people's projects without taking into account the peculiarities of your home. As a result, you choose unsuitable materials or ones that don't correspond with each other. To avoid such a problem and don't multiply the renovation budget, order all the possible samples and appraise them at home.