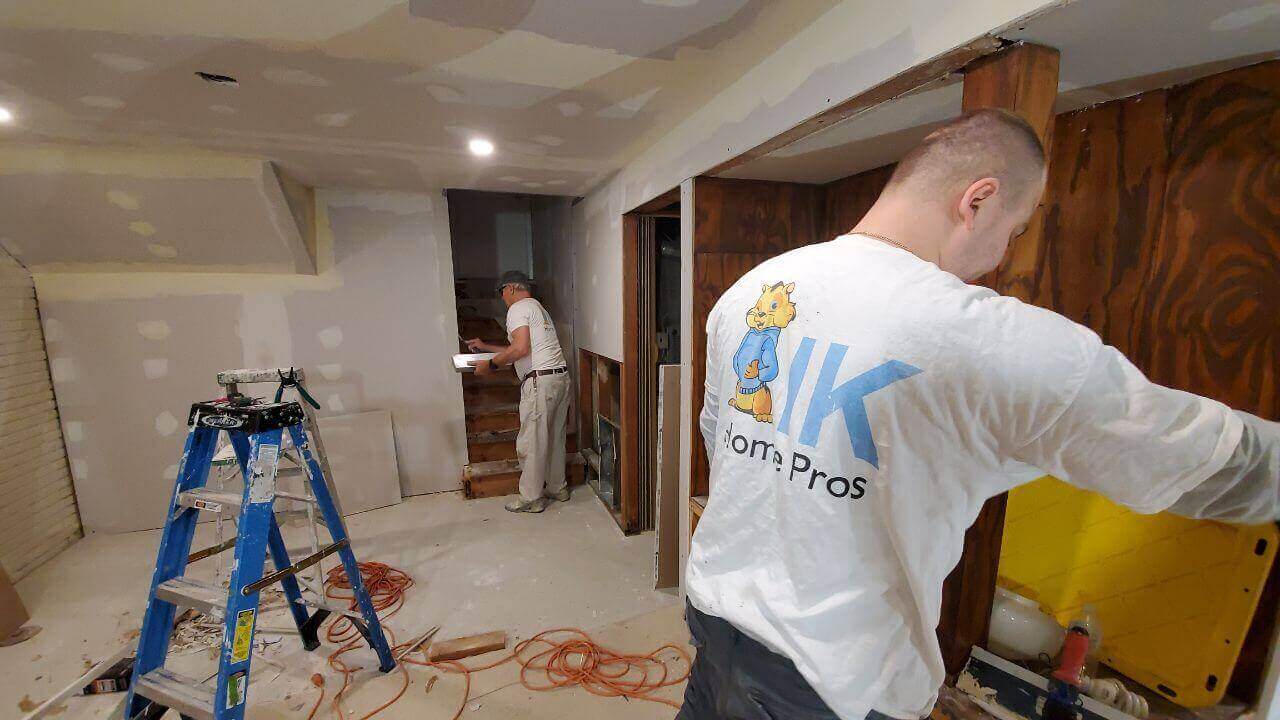 Your house became too cramped and there is no opportunity to buy a bigger one? Perhaps you need to think about home addition. It's a perfect way out to add extra space, adapt the house to your needs, or even increase its value. 
So, to figure out what kind of home addition you need and whether it'll be a reasonable investment checkup the guide below!
Types and Prices of Home Additions
Mainly home additions are divided into two groups: bump out and build up additions.
• Bump out additions are more expensive than build up ones as they require a new foundation. Plus, you'll lose the land space and lessen your yard area.
Basically, this type involves extra room on the ground level of your house. 
• Build up additions extend your house upward. It means that you attach an extra room on the second floor or construct a second story itself. It requires a permit as house height regulates by the government. Note that according to the building code in Chicago maximum height of the detached house is 30 ft!  Home addition in Chicago is an advantage but to gain it, we need follow all the rules and laws.
So, to build an addition to your house in Chicago you need roughly $63 000. In general, locals pay from $30 000 to $100 000 for an additional room. In fact, the bottom-line price relies on materials, work complexity, and labor cost. The location of your house plays a part as well. That's why the cheapest home addition project maybe around $10 000 and the luxury one could rise to $180 000.
Remember that building a house addition requires a permit which costs about $1 500. 
Extra Room
The additional room is built on the side of the house to perform a certain function. Though, some house owners just enlarge the existing room. For example, you could add about 50 feet to the small dining room to create a comfy eating zone or just expand a narrow kitchen.  
Bedroom addition will cost you about $100 – $200 per square foot. The extra bathroom will be more expensive – more or less $350/sf. However, if your key goal is to increase house value, the bathroom is much more significant. It adds up to 25% of the house value. Moreover, take into consideration that selling a house with a single bathroom won't be that successful. 
Another way to add some space/ improve your home value is to build a "master suite" which is basically bedroom & bathroom construction. So, the average cost of a 250 square feet master suite is $35 000. This price includes foundation, framing, roofing, siding, drywall installation, exterior, and interior paint, flooring, plumbing, lighting, and decorating. Designer and structural engineer services and cabinet installation aren't included in this cost.
Aside from mentioned rooms, you could append the following additions:
Room
Approx. price
Expenses
Kitchen
$250/sf
• Plumbing
• Lightning
• Appliance attachment
Laundry room
$6 000
• Sink installation
• Appliance upgrade
Mudroom
$4 000
• Flooring
• Cabinets fixing
Dining room
$100/sf
• Built-in cabinets
• Finishes (hardwood/ ebony, etc)
Living room
$150/sf
• Fixtures
• Finishes
• Cabinetry
Sunroom
Sunroom or "sun porch" as it's frequently called, is a perfect addition for homes with a picturesque landscape. It protects from the poor weather and serves as an ideal additional lounge zone. Typical sunroom matches the style of the house, though it isn't considered to be a living space. You can't make a bedroom of it according to the building code! However, you could make it cozy and supply it with electricity and central heating.
So, building a 200 sf sunroom will cost you about $20 000. Manufactured patio rooms will be cheaper – circa $11 000 for 150 sf. 4-seasoned rooms' price (with heating) will be about $400.  
Additional Story
You might add a room on the second floor or build up the new floor from the scratch. The average price for such work equals $250 – $ 400 per square foot. Pay attention that the existing foundation maybe not be prepared for the whole extra story. So, builders may suggest you improve it. This service costs roughly $4 000. 
Home Additions pros and cons
Pros
• More place without changing the house;
• Customized living space;
• Some additions could be easily DIYed;
• Home value increase.
Cons
• Distracting renovations right by your side;
• Some house addition projects are less profitable than moving;
• Less yard space.
FAQ
What's home additions' ROI (return on investment)?
Despite home addition is normally a way to stay at home you live in, many people consider it as a pre-sale procedure. That's why they want to return the maximum of investment. Approximate ROI in case of hose resale:
• Master suite on the second floor – 65%;
• Sunroom – 50%;
• Bathroom – 55%;
• Bedroom – 60%. 
Is it cheaper to DIY additions?
The labor part in the building cost is about 40%. Hence, DIY always seems to be cheaper. Though, it matters on the difficulty of work you are going to perform by yourself. So, if you want to stay on schedule and have a high-quality home addition as a result, DIY only relatively simple tasks such as painting, flooring, or interior design.
Should I Hire an Architect? 
It depends. Some classic home additions projects don't require an architect. That means that every contractor will be able to implement your project. Nevertheless, if you're thinking about something custom and luxury it's better to highlight a separate item of expenses for an architect. It'll cost you up to $8 000.
Is it possible to expand living space without additions?
Yes. A finished basement could help you with the lack of living space. Its remodeling cost about $18 000.