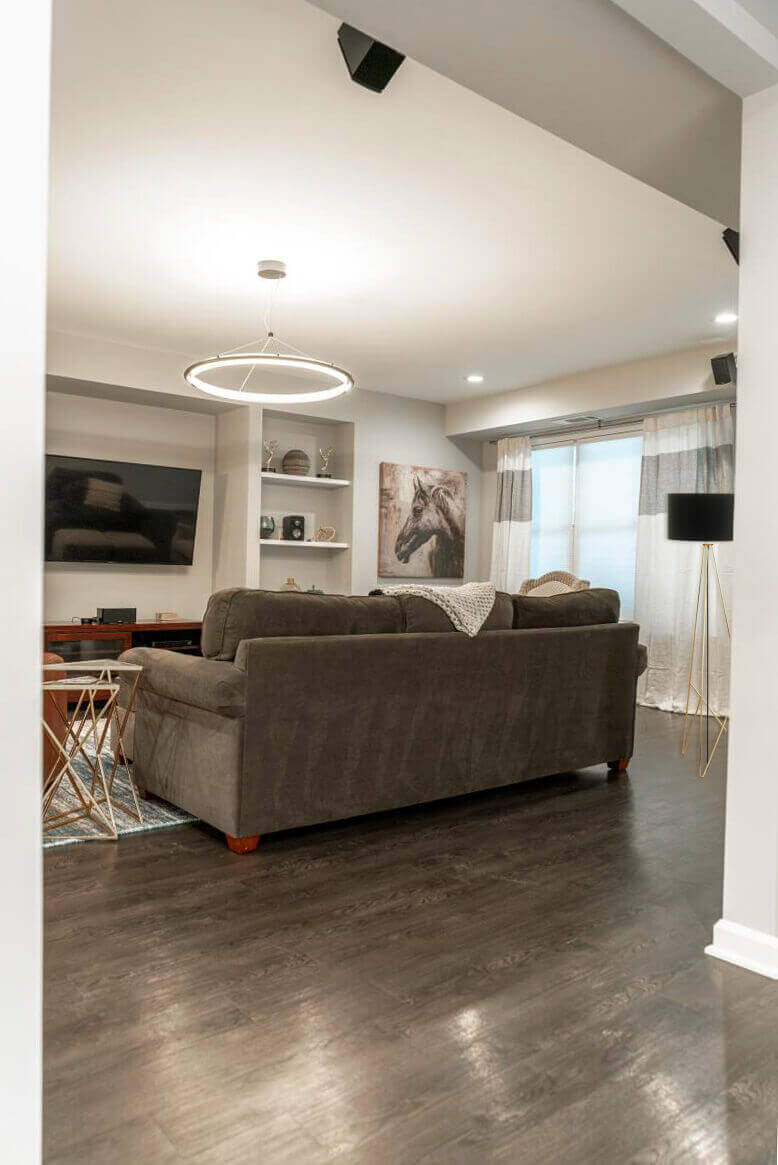 Braking news! Garden gnomes, little pink flamingos and other decorations don't increase your home value in the view of potential buyers. Though all this glitter looks attractive that's quite individual. You need to pay attention to more important. Below you'll find a thorough instruction that will help you to make your home more expensive
Home value factors 
Before starting the entire renovation and look for a local home improvement company you need to learn the main factors that influence its value. 
1. Location
One of the most important and unchangeable factors. You've maybe already noticed that price can change for identical houses within several miles. Here are three main indicators that influence the "convenient location" verdict:
• Local schools
Young couples who are planning their future and buy a house together often even check nearby schools before buying a house. So, if there is a high-quality school in your area, don't be shy to take it as an advantage.
• Occupation prospects
Normally, people who are planning a house purchase consider options that are near their workplace. But for those who move, for example to the different states some employment opportunities will be at hand. Feel free to mention them for potential buyers.
• Entertainment and shopping    
Such things are very appreciated if they are located and not too close to creating noise, though not too far from home so that shopping does not take much time.
2. Usable space
Basement, attic, and garage aren't perceived as usable space. For instance, 500 ft2 garage in 2500 ft2 house makes this house's usable space 2000 ft2. The number of bathrooms and bedrooms is a crucial aspect. Generally speaking, your attic will increase the value if you'll make a livable space out of it.  
3. State and age
New houses, as a rule, aren't much expensive. Really important is the condition of the vital parts of the house such as wiring, heating, the state of the roof, and basement.
Well, if you can't influence the location and age of your home, then the condition and distribution of usable space is something you will have to work on to increase the price.

Essential improvements


Necessary updates
Roof and basement is a big issue. Don't make a cheap renovation to make a first impression. Buyers may come with inspector and every cheap temporal "band-aid" will lessen your home price. So, you aim to make your home a perfect place for living. That's why if you have roof/basement problems – solve them. A 15-year roof warranty or dry and warm basement (about 6% value increase) will impress people more than several new outlets.  

Money-saving policy
One of the most expensive "petrol" for your home is water. So, you have to show for potential buyers that this house doesn't require much money to maintain. Start with your kitchen. A filtration system will make tap water safe to drink, which will reduce bottled water from the grocery list. As a result, spending will decrease. Also, do not forget to save water in your garden. Mae it green, but choose drought-resistant plants.

Spring cleaning
People in their majority aren't the biggest cleaning fans. Sometimes it's stressful if you have lots of things and rooms in your house. Sometimes you don't like appliances you clean with or you don't have much time. No matter what is the reason, spring cleaning in the house you're going to sell is an important and responsible task. The trick is that you need to make it look new and shiny. Don't stop on the regular vacuum cleaning. The best decision would be to hire a cleaning service to clean all the nooks in your home. 

Rebrand walls
One of the most working improvements that will cost you under 200$. Fresh neatly painted walls will increase the value of your home by more than 3%. Don't try to show your creativity while choosing the color. Use light beige tones or neutral grey. White color is universal. Plus, with white walls, rooms in your house will look bigger.   

 
Let there be light
Even if you don't like it when the room well lightens, you should understand that this will make a bad impression. Murky places cause a feeling of helplessness and insecurity. People are not comfortable in a room where the skylight doesn't illuminate the entire space creating dark corners. The rooms look not only smaller, but it also seems that the owner of the house is a scrooge and hiding something.

New technologies

Today it is essential to make your dwelling eco-friendly. If you are ready for an investment that will without doubt be a smart move to install an energy-saving solar water heater. The update will cost up to 5 000$, but it worth it! You'll not only save up to 80% of your water bills, plus you'll attract buyers who understand the importance of reasonable energy consumption. However, a solar water heater is not the only thing you could improve in your house. Whole-house fan installation will help to save on air-conditioners. Order house audit from the energy company to get your plan on the energy bill reduction. Think about smart technologies such as Wi-Fi thermostats and smart locks. Think about security to present your house as the safest place in the world. Alarms, security cameras, as well as smoke detectors, are investments that will positively affect the final cost of your home.  

Common mistakes

Don't underestimate as well as be unrealistic about your home price
Here's the tip: find more information. Look through similar houses for sale in your area, use online calculators, and contact a real estate agent. But most importantly, do not proceed from how much money you need to buy a new house/apartment. First of all, evaluate your home objectively and try to fix those flaws that cut the price mostly. And only then think about decorations that will help to create a pleasant first impression. 

Don't ignore significant repairs 

As it was already mentioned don't start with less important things. Basically, if you have a hole on the floor, don't begin to solve problems by planting fancy trees in your garden. So, make a list of issues and start to solve them from the most disturbing one even if it is the most expensive.

Don't be lazy

Though the timing of showings may be inconvenient, you need to be patient and listen to accommodate every potential buyer. 

Don't make any preparations at all

If you can't afford global renovation that doesn't mean that you shouldn't do anything at all. Clean the house, remove all unnecessary things, and fix the lightning. 

Conclusion

Your home won't present itself. It's your task to show it in a positive light. Highlight all the benefits, though be honest about drawbacks. Make such improvements that will make life in your house more convenient. Answer the key question: Will I buy this house? And till the moment you'll move keep it clean and well-groomed.